I was invited a few months ago by CG Protege Animation School to conduct a VFX portfolio review session for students and recent graduates. It is part of a series of monthly portfolio review sessions for various topics, including animation, concept art, VFX and modeling. A total of 10 participants joined my VFX session.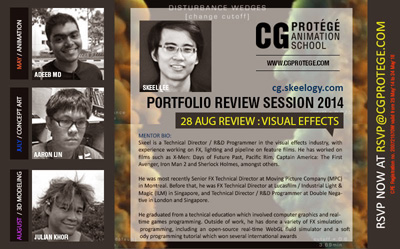 Promotional flyer for the series of monthly portfolio review sessions
I started my VFX review session with a brief talk about what to look out for in student reels in general. Common issues include not matching the black/white, lighting and shadows in the live action plate, the lack of details in fluid and rigid body simulations, trying to fake motion blur without a proper understanding of how it works, having motions that are not physically possible and so on.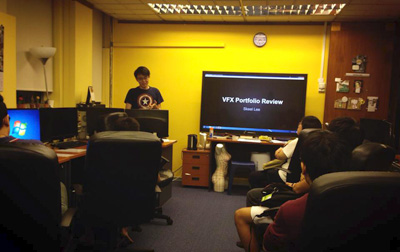 Start of my VFX portfolio review session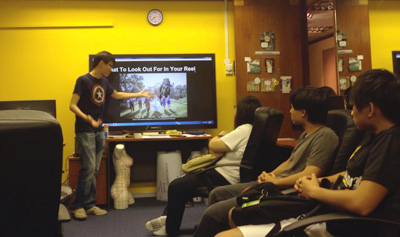 Explaining concepts of matching black/white, lighting and shadows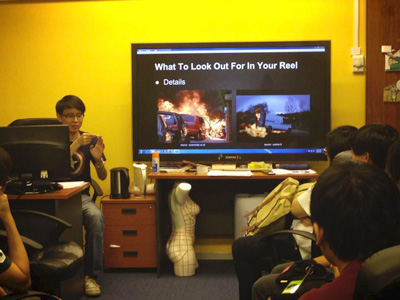 Explaining fluid details and other things to look out for in their reels
After the brief talk, I looked through the reels of the students one by one, pointing out areas that should be fixed and also gave some suggestions on how to improve on their shots. Whenever possible, I would also mention about actual methods to rectify the issues in Maya, Houdini and Nuke.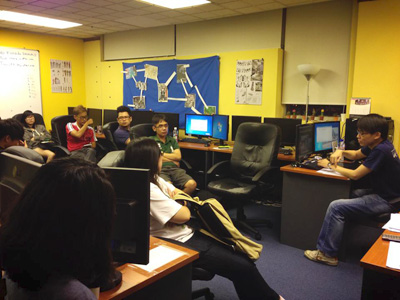 Reviewing reels with the students and giving suggestions to improve their shots
I have to say that the students have really put in a lot of effort in their reels and they have shown very good potential through their work. I hope they will take my suggestions constructively and improve on their reels over time. I wish them all the best in their future career and hope that they land their desired jobs soon!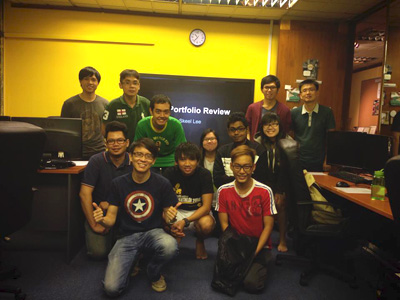 Group photo at the end of the session
---