I was recently invited to attend the National University of Singapore School of Computing Alumni-Student Networking Session on 8 April 2011, as an alumni mentor. The event was organized as a platform for students to learn from alumni mentors about work and life outside the university. It aims to facilitate a smooth university-to-work transition for students and ensure that they are better prepared for entry into the working world.
A total of 6 alumni mentors attended and I was one of the representatives for the Gaming and Media cluster.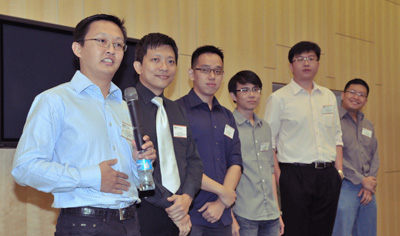 Self introduction of the invited alumni on stage
In the session, I shared my first-hand working experience in the visual effects industry, including my day-to-day experience of working in London. I also explained the different kinds of jobs that are available and gave them tips on how to prepare for the industry and their first jobs.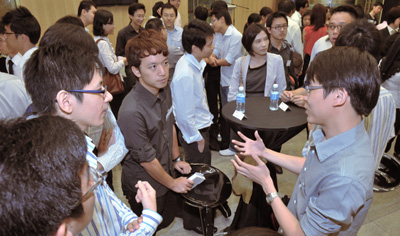 Sharing my experience with the current students
All in all, I hope my mentoring has helped and that the current students are able to get their dream media jobs when they graduate.
---